Regular price
£4.99 GBP
Sale price
£5.99 GBP
Unit price
per
Sale
Sold out
A salty, tangy, crumbly and creamy feta style cheese, perfect for salads, pasta, pizza or anything else you can think of! All food tastes better with some Greek cheese on top. 

We worked on improving this recipe for months, and we're so please with the final result.
Approx 14 day shelf life upon delivery. Can be frozen for up to 3 months - defrost in the fridge over night and eat within 4 days.

Weight: 120g  
Ingredients: Water, Cashew Nuts (23%), Almonds (13%), Coconut Oil, Natural Cultures, Salt, Carrageenan Kappa, Pea Fibre, Acidity Regulator (Citric Acid)
Allergens in bold.
Packaging: Recyclable cardboard sleeve + plastic tray
View full details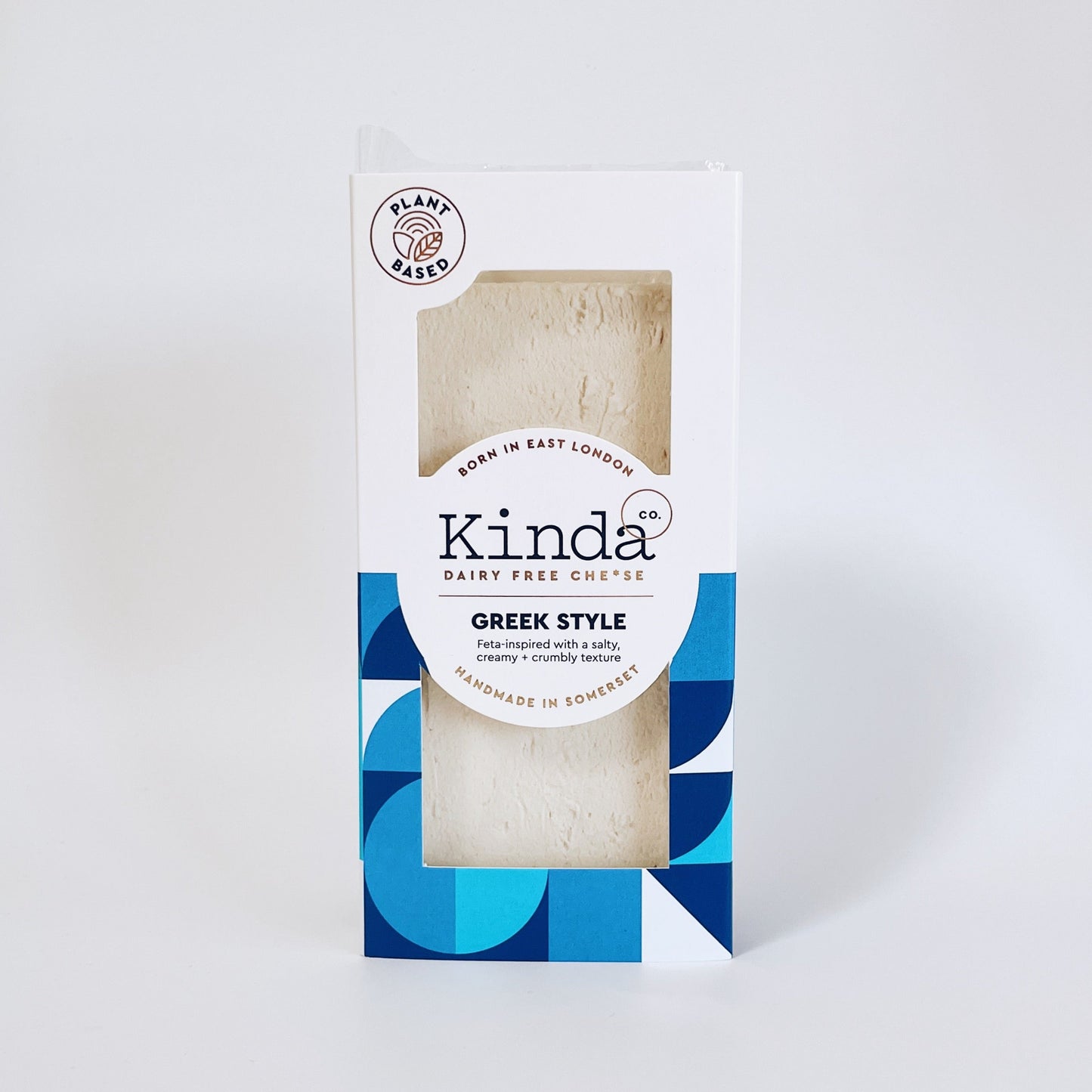 Absolutely fabulous!
I had almost given up on finding a plant based alternative to traditional feta - the rest were ok, but never got the tanginess or the texture right. This is the absolute cats pyjamas - cannot give a higher recommendation than that 😻
Best Feta ever
I used this feta cheese today in a Mediterranean salad and it was stunning. It has a great texture and wonderful taste and I will now always buy as it was truly lovely
Deliciously Tangy!
It's softer than original Greek Feta but tastes delicious. A tasty compliment to any salad or you could spread it on crackers. 😋
I'm addicted
I have a milk allergy and had lived without cheese for over 10 years. No more! This feta is my absolute favourite, tangy, crumbly and full of flavour. My other half also enjoys having it, though I tend not to share. It's mine. Please never stop making this, it would make me cry if you did.
Best vegan cheese
I've bought many vegan cheese last the last few years. These are the best. The cheese is amazingly cheesy and tangy, something vegan cheese can sometimes struggle to achieve. This company also has great values.